Routeburn Track // Great Walk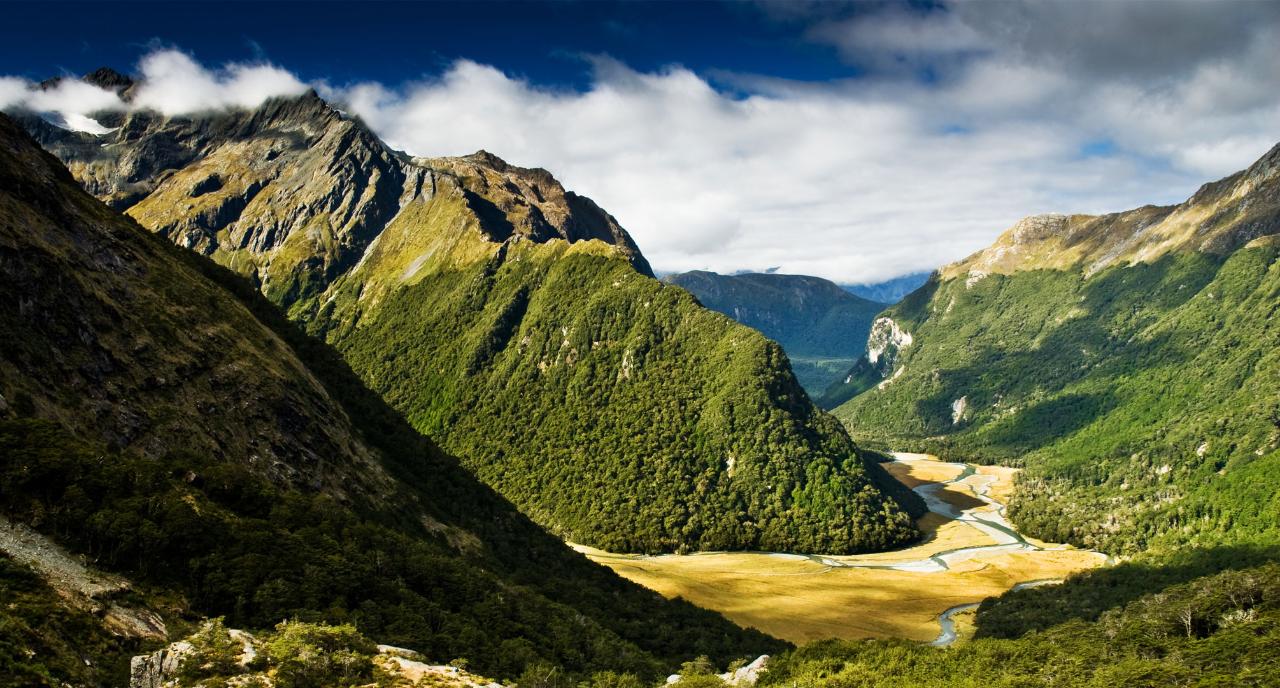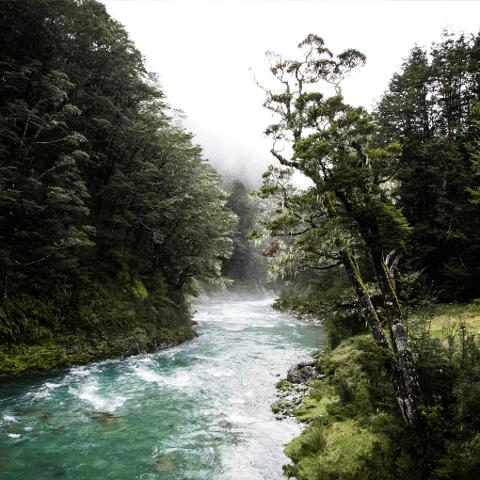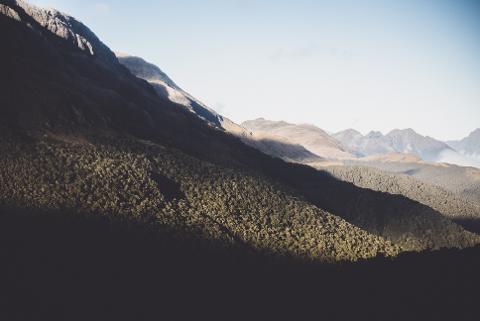 Duration: 4 Days (approx.)
Location: Southland
Product code: GW-2004
BOOK NOW, LIMITED SPACES // Bookings go live for the High Season June 12th, 9:30am. By booking and leaving a deposit now, Bushman Tours will aim to book this track for you on your desired dates.
This short Great Walk connects Mount Aspiring National Park to Fiordland and is the perfect option for families and beginners, offering a variety of breath-taking scenery. Hike passed crystal clear lakes, alpine tarns, stunning mountain peaks and rugged valleys, while admiring the unique wildlife along the way. Your Bushman will be able to point out the numerous native birds, including robins, fantails and of course, the cheeky Kea (the world's smartest bird and only alpine parrot).

Starting on a swing bridge, the trail leads through native beech forest and open grassy flats before climbing steadily to the first hut. Huge views of the valley below make every step worth it and after reaching the highest point of the track on Day 2, you'll get the chance to admire the deep blue waters of Lake Harris on top of the saddle. After making your way down towards the Hollyford Valley and Lake Mackenzie, you'll be able to admire the spectacular Earland Falls and to take in the panoramic views on Key Summit over the Humboldt and Darran mountains. Expect plenty of chat and education from your Bushman.

Q&A:

Is the climb to Harris Saddle suitable for children?
You know your family best. Their health and determination is something you will need to work with your Bushman on prior to leaving. Although this route has been hiked by many families, there have been occasions where fitness levels have meant staying in an extra hut (there are plenty more on the way). In good weather, the track is very accessible and with a steady pace, anyone can get up it.

Are there other huts we can stay in?
Yes, on many of our Great Walks, there are extra huts and emergency shelters we haven't noted on the map above. Our map is simply a guide, should you wish to stay in a different hut (as long as you have your pass), you are able to choose this with your Bushman.

How close will we be to wildlife?
We're an island of birds, therefore they'll come as close as they want. Fantails are known for their curious and bold flight paths where they will jump around the branches right in front of you. Kea, on the other hand, won't just come up to you, they'll even try taking your belongings! Always remember, all of our native birds are best viewed from a distance, never try to get closer during your trip (your Bushman will monitor this).

For more information on how to book a Great Walk with Bushman Tours over the busy period, please visit this article.

*Our starting prices include your Bushman, huts, and transport (where applicable) for a single. The cost of a single decreases the more visitors you book on this trip. However, this discount does not include the Department of Conservation's charge for each hut you stay in (per person), travel costs and food. These can be added at checkout. For more information on fees for Great Walks, visit this article.
**Due to demand from our international tourists, there is no guarantee you will get a place in a hut. In our busy periods over Christmas, you must reserve your spot on the Bushman Tours waiting list with a deposit for your huts and mandatory transport (ie the ferry to the Milford Track) only and be available to make a full purchase after this is booked on your behalf (within 14 days). Bushman Tours will act as your booking agent for these huts and secure these from the deposit you have provided. If you decide to cancel your booking after the opening dates, you will lose your deposit for the huts (Bushman Tours cannot obtain refunds for these from DOC).