Tongariro Circuit // Great Walk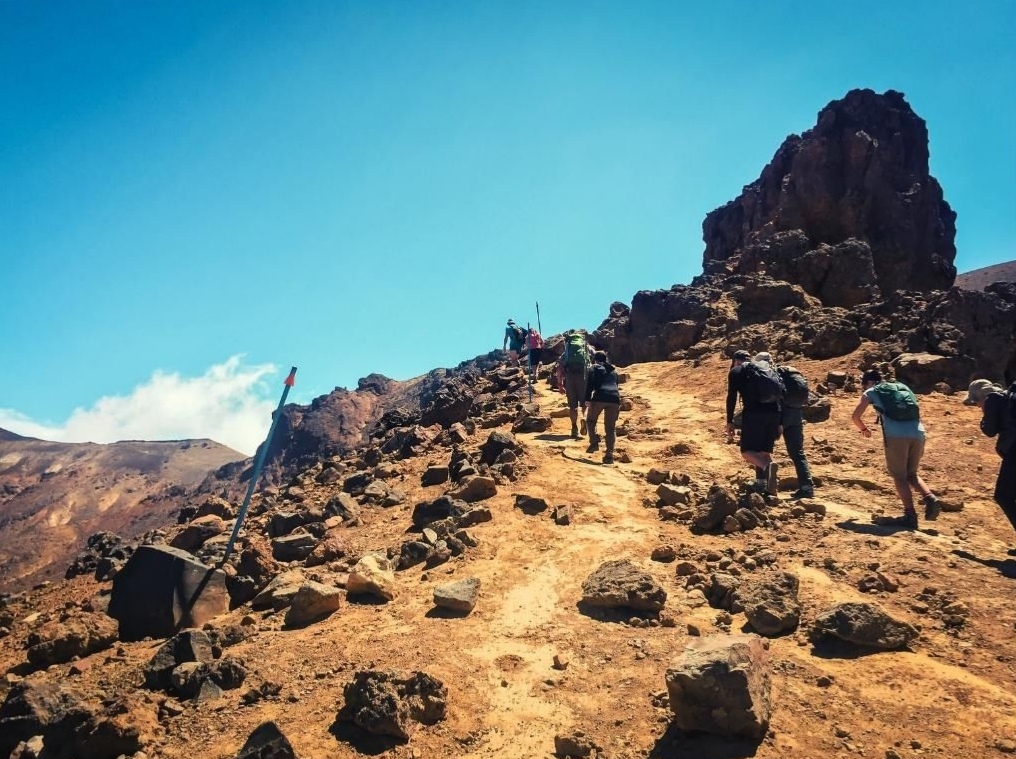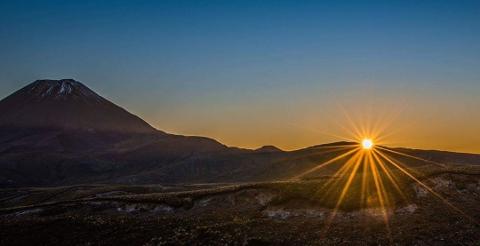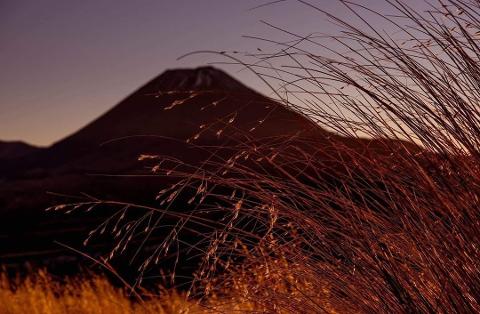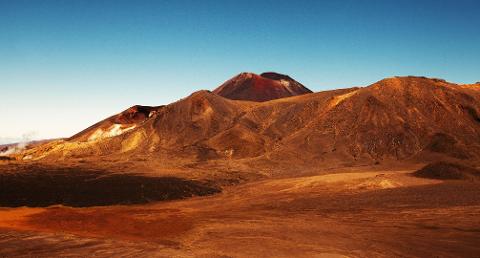 Duration: 4 Days (approx.)
Product code: GW-2005
BOOK NOW // Bookings go live for the High Season June 13th, 9:30am. By booking and leaving a deposit now, Bushman Tours will aim to book this track for you on your desired dates.
Looking for a special adventure? Something you can only do in a few other places on Earth? Hike around New Zealand's most active volcano in a 3-day loop around the dramatic Tongariro National Park. Follow the trail through volcanic landscape, beech forest, glacial valleys and past breath-taking, emerald blue lakes; easily making this one of New Zealand's best Great Walks. Ask your Bushman about the unique wildlife along the way, like the rare Whio (blue duck) and the Karearea (NZ falcon). The Park is known for it's unique, contrasting landscape – from alpine grassfields, to native forest, ancient lava flow and desert-like plateaus. Optional: You'll also get the chance to climb the iconic Mt Ngauruhoe (Mt Doom for Lord of the Rings fans)

Starting in the Whakapapa Village, the first day is easy going, featuring fantastic views of Mt Ngauruhoe and allowing you to warm up for the steep climb on Day 2. Once you'll reach the Central Plateau, it's time to admire the Blue and Emerald Lakes and the panoramic views over the park. Optionally, you can join your Bushman on a climb up "Mt Doom" – after all, it's not every day you get to ascent an active volcano! The last part of the trail leads through stream valleys and open fields, sidling around the foothills of Mt Ngauruhoe. After lunch, you'll gradually climb up to Tama Saddle, with an optional side-trip to the stunning Tama Lakes (two old explosion craters that you should definitely do). From there on, it's an easy stroll back to the Whakapapa Village.

Q&A:

What's the difference between this route and the other Tongariro Crossing?
The Tongariro Crossing is a day hike that gives you a small glimpse of the park, often backlogged with tourists taking thousands of photos of "Mt Doom". It can be done in a few hours and is good for people in a rush. The circuit provides an experience above and beyond a glimpse. Although longer, it's a chance to connect with the surroundings, rid the crowds and get much, much closer to the active volcano with a local, experienced guide who does it throughout the year.

How do the Emerald Lakes get their colour / can we swim in them?
Their stunning blue colour is caused by volcanic minerals washing down from thermal areas. This unique collection of perfect circumstances is only found in a few other places on earth, but none that have hiking track beside it. Bushman Tours does not allow any of our visitors or Bushmen to swim in this lake, it is best enjoyed from the track.

Is this volcano safe?
No volcano is safe...but this one is monitored daily by the Department of Conservation and scientists who study it for research purposes. We check its current situation every day to the run up to our booked trips, if it's deemed too unstable, we will contact you. However, visitors are welcome into the footsteps of this glorious giant daily, your respect is appreciated when you arrive too.

For more information on how to book a Great Walk with Bushman Tours over the busy period, please visit this article.

*Our starting prices include your Bushman, huts, and transport (where applicable) for a single. The cost of a single decreases the more visitors you book on this trip. However, this discount does not include the Department of Conservation's charge for each hut you stay in (per person), travel costs and food. These can be added at checkout. For more information on fees for Great Walks, visit this article.
**Due to demand from our international tourists, there is no guarantee you will get a place in a hut. In our busy periods over Christmas, you must reserve your spot on the Bushman Tours waiting list with a deposit for your huts and mandatory transport (ie the ferry to the Milford Track) only and be available to make a full purchase after this is booked on your behalf (within 14 days). Bushman Tours will act as your booking agent for these huts and secure these from the deposit you have provided. If you decide to cancel your booking after the opening dates, you will lose your deposit for the huts (Bushman Tours cannot obtain refunds for these from DOC).